Runza Restaurant
1605 N Lincoln Avenue• 329 W David Drive• York, NE 68467
United States
At Runza Restaurant. they love making fresh, homemade food. Almost as much as you'll love eating it.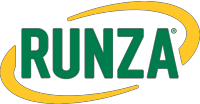 Started by Sally Everett, expanded by her son, and still run by her grandchildren. Their recipes and processes are decades old. Their ingredients are not.
They started in Lincoln, Nebraska, then expanded throughout the state and into some neighboring states. To keep it fresh, they choose not to go national.
And people actually love it. The Runza Sandwich features fresh-baked bread stuffed with ground beef, onions, their secret blend of spices, and yes, cabbage.