Planting New Roots - Maddie Elder's Story
This is the first article in the second series that I am working on during my summer internship at the York County Development Corporation. This series spotlights people who had no previous ties to York County before deciding to call it home. A place can only be as fantastic at its people, which is why the personal histories and current successes of these individuals shows us the true heart of York County.
Planting New Roots
Maddie Elder's Story
By Sam Redfern, YCDC Intern
After growing up in McCook, Nebraska, Maddie Elder always thought that her adult life would begin in a big city. Once she landed an internship in Chicago, she decided that the city life was definitely for her. However, after graduating from Doane University in 2018, a professor told her to apply for a job opening at the York News Times, and spoiler alert, she didn't end up moving to New York City. Through this interesting turn of events, Maddie has planted roots in York and the community has allowed her to grow in her career, embrace new opportunities, and even buy her first home at the age of 23! This helped her realize that a successful and fulfilling life does not need to have the backdrop of a large metropolitan area.
Before her interview, Maddie had only been in York to eat at Chances R when she was 14, so she wasn't quite sure what to expect. After her interview with the York News Times went well, she decided to drive around town for a bit and wondered if she could really see herself living here. She remembers being impressed by beautiful houses and large updated schools. She couldn't help but compare York to her hometown of McCook, which didn't have the large aquatic center or the striking ballfields she found in 17 county. Although there were differences in the towns, Maddie still felt a sense of familiarity in York, as the small-town charm reminded her of McCook. But what McCook didn't offer Maddie was an opportunity to create her own community and really make a name for herself as an individual. She accepted the job as an account executive at the York News Times and started a new chapter in York.
Maddie knew from day one that she wanted to meet new people and get involved in the community. After living in York for just two weeks she contacted Parks and Recreation about joining a co-ed softball team and was automatically approached by several different teams who were all excited to welcome her. Parks and Rec got her on a team, and she began to meet other young people in the community, but that was just the beginning of her engagement. She recently graduated from Leadership York, a program that gives young people opportunities to tour businesses, network, and meet community leaders. She said that this program helped her greatly with her job in sales and advertising but that it was also a fantastic way to meet people when she was new to town. Her favorite day of Leadership York was the education day when she was able to tour York College and meet representatives from York Public Schools. She was impressed by how these leaders engaged with her as a new community member. She felt so welcomed that she said, "that day I went from a McCook Bison to a York Duke!". Further networking and philanthropic opportunities presented themselves through Young Professionals, where Maddie was able to meet an even larger circle of young people, friends, and mentors. Additionally, she has accepted a leadership position on the United Way board and is connecting with many different nonprofits in the community.
It is clear that Maddie Elder has jumped into York County. Once she had lived here for just eight months, she was already confident that this was a place she wanted to plant roots and purchase her own home. Right after college, young people can move anywhere but rarely will they see the type of support and success that is achievable in York County. For Maddie, York provided the same small-community feeling that she grew up with but also presented new opportunities and exciting connections with other young professionals in the area. York is fortunate to be the new home of such a bright and motivated person who is already making a tremendous impact.
More Topics
"The University of Nebraska is a key resource for the state's rural communities," said NU Vice President and IANR Harlan Vice Chancellor Mike Boehm. "As part of our efforts to ensure the continued competitiveness of our state, this working group will help rural communities position themselves for long-term economic prosperity."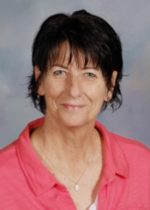 This is the second article in a series that I am working on during my summer internship at the York County Development Corporation. This series strives to highlight the stories of people who were raised in York County and came back as adults to develop their careers and raise thei...

More than half of U.S. counties are now shrinking, thanks to low birth rates, aging baby boomers and skilled people moving to better job markets. According to recent research from the Economic Innovation Group, 50 million people live in counties with a lower population than they had a decade ago, and another 1...