Want an extra $10,000? Consider moving to these states
More than half of U.S. counties are now shrinking, thanks to low birth rates, aging baby boomers and skilled people moving to better job markets.
According to recent research from the Economic Innovation Group, 50 million people live in counties with a lower population than they had a decade ago, and another 11 million live in counties with close to zero population growth. As a result, many of these states are struggling with a "brain drain" of educated workers moving elsewhere.
For example, Vermont lost about 4% of its adult population with a bachelor's degree or higher to other states in 2017, according to the U.S. Census Bureau, while only about half that amount moved in. Without the right talent, entrepreneurship can't flourish. Other states are dealing with severe shortages due to near-record low unemployment. The jobless rate in Nebraska was just 3% in May, well below the national average.
More Topics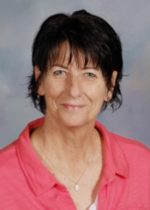 This is the second article in a series that I am working on during my summer internship at the York County Development Corporation. This series strives to highlight the stories of people who were raised in York County and came back as adults to develop their careers and raise thei...
By Siri Hedreen, Business News Daily When convincing employers of your ability, providing specific evidence has been shown to be more effective than stating one's skills. Resumes featuring keywords that imply proactivity and managerial skills are correlated with higher employer ratings. Resumes suggesting self-centeredness, a need for training or resistance to hard work ar...