See You at the Fair
29 Jul 2019
Governor Article, Nebraska
Summertime fair season is in full swing across Nebraska. Twenty-six of our state's counties are hosting fairs this week. Fairs are wonderful gathering points where communities come together in celebration of the many things that make our state great. They also offer an abundance of enjoyable, family-friendly entertainment options. From live music to livestock, and parades to pie-baking, fairs have something fun for everyone.
County fairs are also good venues to showcase Nebraska agriculture, the heart and soul of our economy. Nebraska's farm families work incredibly hard to cultivate the crops and raise the livestock that enrich our state. Fairs display the fruits of their labor and help familiarize the rest of the state with the valuable contribution they make to Nebraska.
Groups like 4-H and FFA are mainstays at county fairs, and their passion for agriculture points to a bright future for our state's biggest industry. Their members do a wonderful job presenting their work in agriculture and educating Nebraskans about its importance. Their ambassadorship also helps inform young Nebraskans of the many exciting and rewarding job opportunities available in agriculture.
Agricultural fairs have a long history in Nebraska, predating our statehood. The first Nebraska territorial fair took place in Nebraska City in 1859. From early on, it built a big reputation for itself. Did you know that our state fair even appeared on the big screen when The Wizard of Oz premiered 80 years ago? When Oz departs the Emerald City, he takes flight in a hot-air balloon with "State Fair: Omaha" printed in large letters on it. Historically, the Nebraska State Fair was held in Omaha several times. In fact, Lincoln and Omaha rotated as host cities from the 1870s to 1901. Lancaster County Fairgrounds then hosted the event from 1901 to 2009 before the state fair moved to its present location in Grand Island in 2010.
The 2019 fair season culminates with the Nebraska State Fair, held at Grand Island's Fonner Park from August 23rd to September 2nd. Annually, more than 300,000 people take part in our biggest fair's festivities. Here are a few things to look forward to at this year's state fair:
Music: The 2019 Nebraska State Fair has a concert lineup featuring some of the biggest names in music. Little Big Town, Trace Adkins, Maren Morris, and Brett Eldredge are just a few of the artists scheduled to perform during the 11-day fair.
Education: Spanning 25,000 square feet, the Raising Nebraska exhibit invites fair-goers to take an in-depth look at Nebraska agriculture. Visitors can hop inside the cab of a combine to go for a simulated drive. Kids can get their hands dirty while exploring the various soil types that sustain and nourish Nebraska-grown crops. They can also see how satellite technology and fiber optic sprinkler heads are making center pivots smarter, more effective machines. One station within the Raising Nebraska exhibit explains why some eggs are white while others are brown. Another traces how milk gets from a cow's udder to a carton on the shelf of a grocery store. Together, all of these activities reinforce agriculture's central role in the life of our state.
Food: There's nothing quite like food at the fair. From waffle dogs, to gelato-filled cannoli, to bacon-wrapped cinnamon rolls, the Nebraska State Fair has no shortage of delicious, diet-defying treats.
Competitions: Nebraskans can enter contests to see how their prize crops, pies, jams, and cakes stack up against their peers.
Fun: Of course, no fair would be complete without a carnival, and the State Fair offers the largest one in Nebraska with plenty of rides, games, and shows.
The Midwest is known for its fantastic fairs, and Nebraska certainly does its part to uphold that reputation. I'd like to thank the many Nebraskans who volunteer their time to plan, organize, and put on fairs throughout the state. I'd also like to thank the parents who help their children show livestock or prepare artwork to exhibit. Their involvement is passing on an appreciation for agriculture to the next generation, as well as sustaining our tradition of hosting fairs.
As fair season shifts into high gear this week, I encourage Nebraskans to attend a nearby county fair. A schedule of county fairs is available by clicking here. If you'd like to tell me what you like best about your county's fair, email pete.ricketts@nebraska.gov or call my office at 402-471-2244. Meanwhile, details on the 2019 Nebraska State Fair can be found at www.statefair.org. I plan to attend and hope you will too!
By Governor Pete Ricketts
July 29, 2019
More Topics
This is the first article in the second series that I am working on during my summer internship at the York County Development Corporation. This series spotlights people who had no previous ties to York County before deciding to call it home. A place can only be as fantastic a...
"The University of Nebraska is a key resource for the state's rural communities," said NU Vice President and IANR Harlan Vice Chancellor Mike Boehm. "As part of our efforts to ensure the continued competitiveness of our state, this working group will help rural communities position themselves for long-term economic prosperity."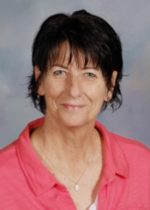 This is the second article in a series that I am working on during my summer internship at the York County Development Corporation. This series strives to highlight the stories of people who were raised in York County and came back as adults to develop their careers and raise thei...