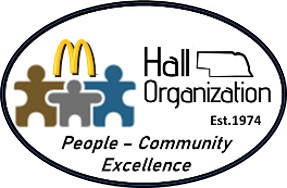 Full-Time
Crew - Kitchen/Grill
at
McDonald's
Posted Date:
September 8, 2022
Apply By:
September 30, 2023
Compensation:
Starting up to $14/hr (varies based on experience & availability)
Benefits include: • Free Meals every shift • 30% National McDonald's Discount • Tuition Assistance • 100% Tuition Covered undergraduate degree through CTU • Medical, Dental, and Vision Insurance • Life and Disability Insurance • Paid Time Off • Regular Raises and Reviews • English as a Second Language Classes Starting at $12.50 to $15.75 per hour (based on experience & availability) Opportunities for advancement include crew trainer, shift manager, department manager, assistant manager, restaurant manager, multiple store supervisor, and several other opportunities beyond this restaurant.
Responsibilities
• Prepare all of McDonald's World Famous Food • Partner with other Crew and Managers to meet daily goals and have fun • Maintaining all food safety standards • Keep the restaurant looking fantastic • No direct contact with customers is required, although you still need to present a professional image at all times
Qualifications
We believe in letting you do you. If you're looking for a part-time job that supports your full-time ambition, you've come to the right place. Crew member opportunities are available practically anytime: breakfast, lunch, late nights, weekends - whatever. You'll find out that a McDonald's crew job can help you grow with top notch training as well as our Archways to Opportunity education programs that offer high school completion courses and upfront college tuition assistance. McDonald's can take you anywhere, and give you the benefits you need for your life while doing so.
McDonald's
4012 S Lincoln Ave

York
, NE
68467

United States