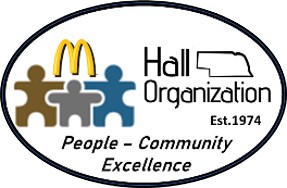 Full-Time
Shift Manager
at
McDonald's
Posted Date:
September 9, 2022
Apply By:
September 30, 2023
Compensation:
$16.00/HR (based on availability & experience)
To apply text "NE56" to 38000 or apply online at jobs.mchire.com
Responsibilities
As a Shift Manager, you may be responsible for: • Food Safety • Internal Communication • Inventory Management • Daily Maintenance and Cleanliness • Managing Crew • Quality Food Production • Exceptional Customer Service • Safety and Security • Scheduling • Training Previous leadership experience is preferred, ideally within a restaurant, retail or hospitality environment. We're looking for positive team players with a flexible schedule who like to have fun, with the passion to work the famously fast paced McDonald's environment.
Qualifications
Managers lead shifts every week, making sure customers get a fast, accurate, friendly experience every visit. A Shift Manager provides leadership to crew and other managers during a shift to ensure great Quality, Service and Cleanliness to customers. Shift Managers perform a variety of tasks, which may include planning for each shift, monitoring performance during the shift, taking action to ensure the team is meeting McDonald's standards, monitoring safety, security, and profitability, and communicating with the next Shift Manager to help prepare him/her to run a great shift, too. Shift Managers may also be responsible for meeting targets during their shifts and for helping their assigned Departments meet their goals.
McDonald's
4012 S Lincoln Ave

York
, York
, NE
68467

United States