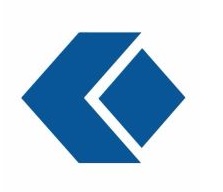 Full-Time
Loan/Deposit Review Specialist
at
Cornerstone Bank
Posted Date:
November 9, 2023
Apply By:
December 11, 2023
Compensation:
Competitive
Education Level:
High School
Responsibilities
Primary duties include verifying the daily maintenance and input for all account types.
Resolve daily non-posts for core application products.
Review loan transactions for accuracy.
Will review all loans, signature cards, CD's and safe deposit box contracts for accuracy.
Will make sure all needed documentation has been scanned and indexed.
Will complete daily and monthly reconcilement of internal accounts specific to the department.
Qualifications
Equivalent to a high school education.
Prefer two years' work experience.
Working knowledge of personal computers and the suite of Microsoft Office products.
Must be accurate and detail oriented.
Ability to interact effectively with customers, management and co-workers.
Ability to work in a team atmosphere and independently.
Will provide unmatched customer service and exhibit the core values of Cornerstone Bank
Cornerstone Bank
York
, NE
, NE
68467

United States