York County Legacy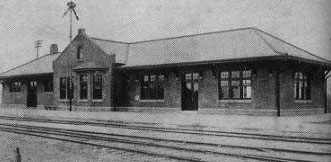 Nebraska, the 37th state, was admitted to the Union in 1867. York County was organized in 1870, with its seat of government occupying the geographical center of the county. York is also within a few miles of the geographical center of the United States.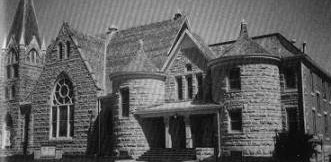 Pre-emption claims were recorded by Margaret Andrews, Isaiah White, A. M. and E. C. Ghost, in 1868. With settlement in full swing (and in anticipation of impending organization), these lands were all transferred to D. N. Smith in 1869. In June he had a 262-acre town site surveyed, then sold it to Messrs. Brook, Forbes, and Dennison, who in turn sold to the South Platte Land Company. The plat was registered on October 18, 1869.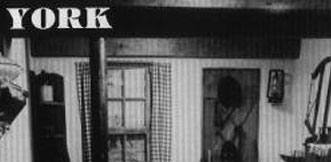 There was little opposition in choosing York as the county seat. At the time of the election, there was only a sod house and a frame structure called "the pre-emption house." Once selected, the town immediately attracted businesses and settlers. A post office was established on August 22, 1870, and the first courthouse was in place by 1872.
---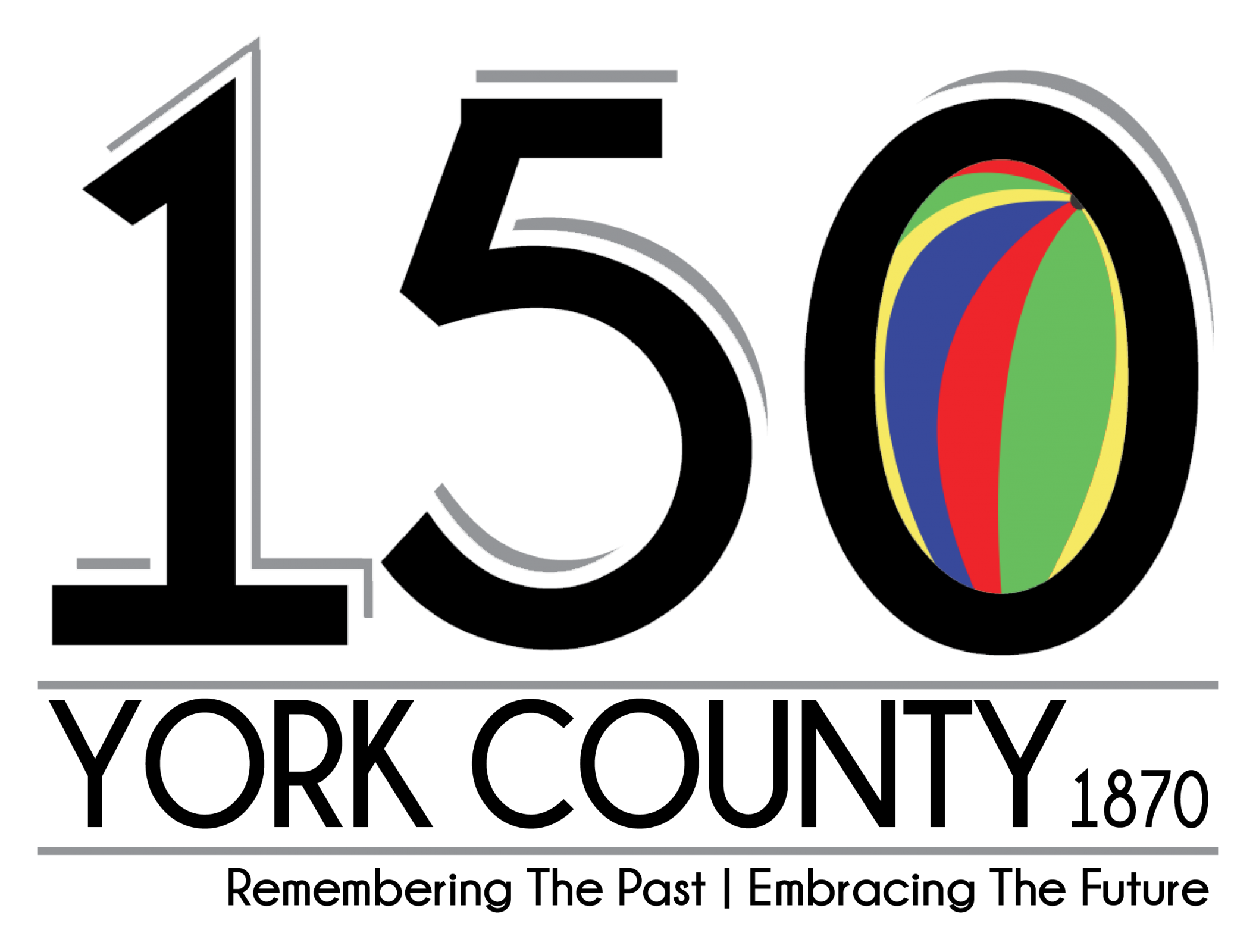 The name "York" comes from England. A notation, found below an English Coat-of-Arms, reads, "House of York, the capital of Yorkshire, England, after which American settlers of English ancestry have named three counties and their county seats. One is in Maine, another in Pennsylvania, and the third is York, York County, Nebraska."
In 1875 the town, having 200 residents, was incorporated. In 1877 York was formally organized as a city of the second class, indicating a population of 800 or more. A disagreement over the liquor policy in 1880 led to the incorporation of "New York" on the north side of town. It became a part of greater York in 1884.
The Burlington & Missouri River Railroad, having completed its track as far as York in 1877, sent the first train giving the little commonwealth a push from which it has benefited from ever-since. At one time three railroads came through York. Only the Burlington Northern has served the city since 1942, primarily hauling coal, grain, and "piggy back freight."
A 1903 history records, "...manufacturers have started up and more are in contemplation. We have two foundries and engine works, two flour mills, cigar manufacturing, marble works, medicine company, chemical and bottling works, two artificial stone works, and four elevators. The story goes on to list two banks, the Blodget and the Legrand hotels, and many businesses and officials.
The lifeblood of the area was, and is, agriculture. Corn, milo, soybeans, and a little wheat, and hay are the principal crops, along with the raising and feeding of hogs and cattle. York County, on the Ogallala aquifer, has an excellent supply of underground water. Deep-well irrigation currently is the key to a more stable agri-business.
From the standpoint of transportation, York is well located. I-80 is at the south edge of the city and Highway 34 runs near the north edge, with the Pan American Highway 81 running through town. A new airport adds to the facilities. Situated 50 miles west of the capital city of Lincoln and 44 miles east of Grand Island, York commands a large retail shopping area, and the "York News-Times" newspaper provides daily coverage of news and advertising to a wide area.
Citizens within the county have York County Transportation Service, and a "Fun Club" with several thousand members. Two hospitals and a good number of doctors are available to serve the County.
The city prides itself on its schools, churches, cultural facilities, and many civic activities. In addition to the large consolidated Class 3 public school system with an enrollment of about 1,300, there are several parochial schools. York College, a very positive factor in the community, was founded in 1890. Organized by the United Brethren, it is currently operated by the Church of Christ. The former Mother's Jewels home, now "Epworth Village," operates as a home and treatment center for troubled youngsters.
The York County Fair, a big event in August, maintains grounds and facilities north of town that are much above average. The local 4-H program and other youth-oriented programs round out the picture for this progressive and growing community.
By George W. Carlson (5 Eastridge Drive South, York, NE 68467)
ADDITIONAL MATERIAL: Illustrated History of York, 1903 ; Old Settler' History of York County Nebraska , 1913; A History of the Burlington Lines by Richard Overton; Greater York Area Centennial, 1870-1970; and assistance from Shirley Holt, curator of the Palmer Museum for photos and material, and NPPD for photos.
Content and images courtesy of the University of Nebraska-Lincoln.