YCDC Announces York Cold Storage I, LLC expansion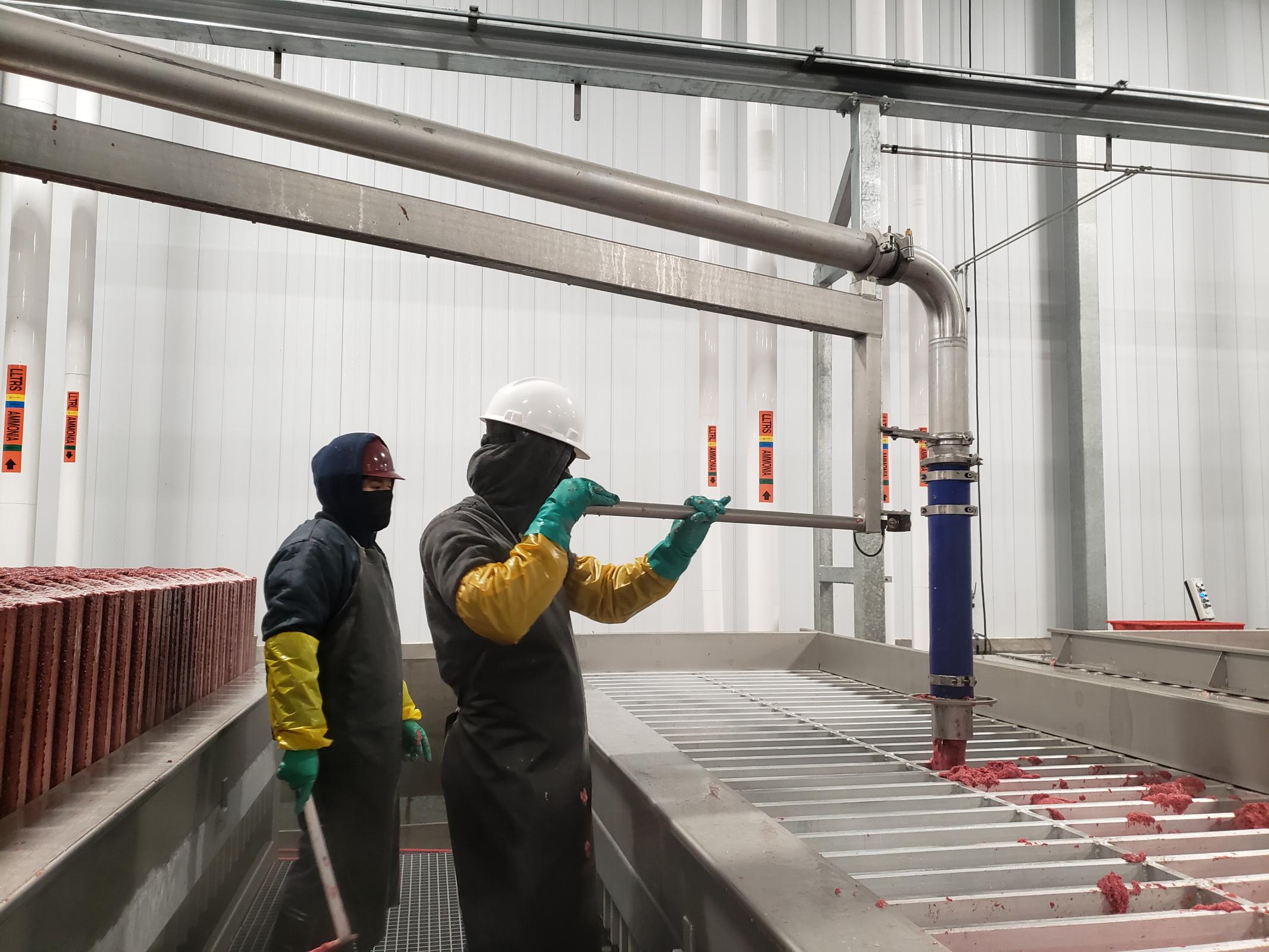 21 Dec 2020
announcement, Business Expansion, News
FOR IMMEDIATE RELEASE
Date: 12/21/2020
Contact: Lisa Hurley
Phone: 402-362-3333
Email: lhurley@yorkdevco.com
Website: https://www.yorkdevco.com/
YCDC Announces York Cold Storage I, LLC expansion
York, NE: 12/21/2020 – Great West Petfood Holding Inc. doing business as, York Cold Storage I, LLC is investing $5 million in the York facility to expand their facility and capacity. This project will create a minimum of 13 jobs. The expansion will allow York Cold Storage to provide the additional product to another Nebraska business, further strengthening Nebraska's supply chain. York Cold Storage is a refrigerated warehouse that stores frozen foods, bulk packages of beef, pork, chicken for pet food use, separates cartilage from meat for pharmaceutical use, and sells ice to various packinghouses and slaughter facilities.
Thursday evening (December 17, 2020), York County Development Corporation's Executive Director Lisa Hurley joined York Cold Storage I, LLC's Plant Manager, Matt Spanjers in presenting an expansion project to the York City Council. Hurley and Spanjers asked the City of York to be the applicant to Nebraska Department of Economic Development (DED) for a $360,000 Community Development Block Grant (CDBG) loan for assistance with one phase, which is the purchase of equipment. In addition to the equipment, in 2021, York Cold Storage will be adding roughly 2,200 sq. ft. to the existing facility and renovating a portion of the facility.
The York City Council approved requesting $367,000 in new CDBG funds. $180,000 will be a performance-based forgivable loan. Over the last six months, Hurley worked with SENDD and DED on the application and negotiations on making a portion of the loan forgivable. Now that the application for this phase (some of the equipment) is approved by the City Council, it will be submitted to DED for approval and the project will start after approval.
Hurley and Spanjars would like to thank the Southeast Nebraska Development District, the City of York, and the Nebraska Department of Economic Development for their assistance in making this expansion possible. This is a great expansion project for York County and supports a business that has been here since the 1940s. Business Expansion remains an important goal for YCDC, and this is the perfect example of a company reinvesting in their facility.
York County Development Corporation (YCDC) is a public-private not-for-profit organization with a mission to promote and encourage quality economic growth in York County, Nebraska. YCDC works confidentially and offers unbiased, detail, and customized information to clients for no fee. YCDC is the lead economic development organization in York, County Nebraska, and utilizes a team approach to ensure access to all agencies and programs that can be of assistance to your project. For more information on YCDC, please visit https://www.yorkdevco.com.
More Topics
YCDC Releases York County Food Access Survey Report   Doing a technical assistance grant with the Environmental Protection Agency and USDA was a challenge in 2020. The Local Foods, Local Places initiative pivoted several times before becoming a completely virtual program. One action step was to complete a...
December 11, 2020 Media Contacts:  Taylor Gage, 402-471-1970 Justin Pinkerman, 402-471-1967   Media Release: Gov. Ricketts Announces New Directed Health Measures to Take Effect on Saturday   LINCOLN – Today, Governor Pete Ricketts announced that the State is moving from the "orange"...
Matías Castaño, YCDC's Intern wrote this article as a different perspective on Cornerstone Bank.